I had a girlfriend named Leeana.
Recently, I traded in my girlfriend.
For a fiancee.
We love each other very much.
She has a three year old daughter named Nadia who means the world to me and calls me "Daddy."
I am back on campus and already busy as hell, but I have never been happier.
There wasn't a ring or anything, and I promised her that I would do things the right way when the time and money comes along.
But the last night I spent with her, I couldn't wait anymore. Especially when we both had already expressed our desire to be together for the rest of our lives. I just asked and solidified the deal.
And you won't believe how I felt when she said yes.
Miss y'all, and I hated leaving on such a bitter note, so I just thought I would share.
This is us: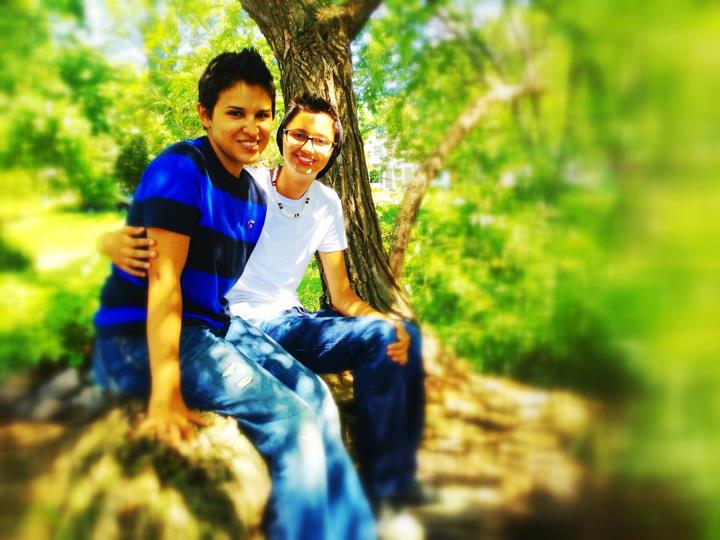 Peace out,
Tristan.
P.S. - I know you'll see me having been online. Chances are I'll be creeping around and reading posts and whatnot.